District 01S Division 11 Flotilla 02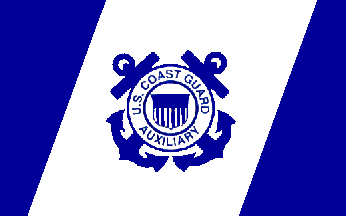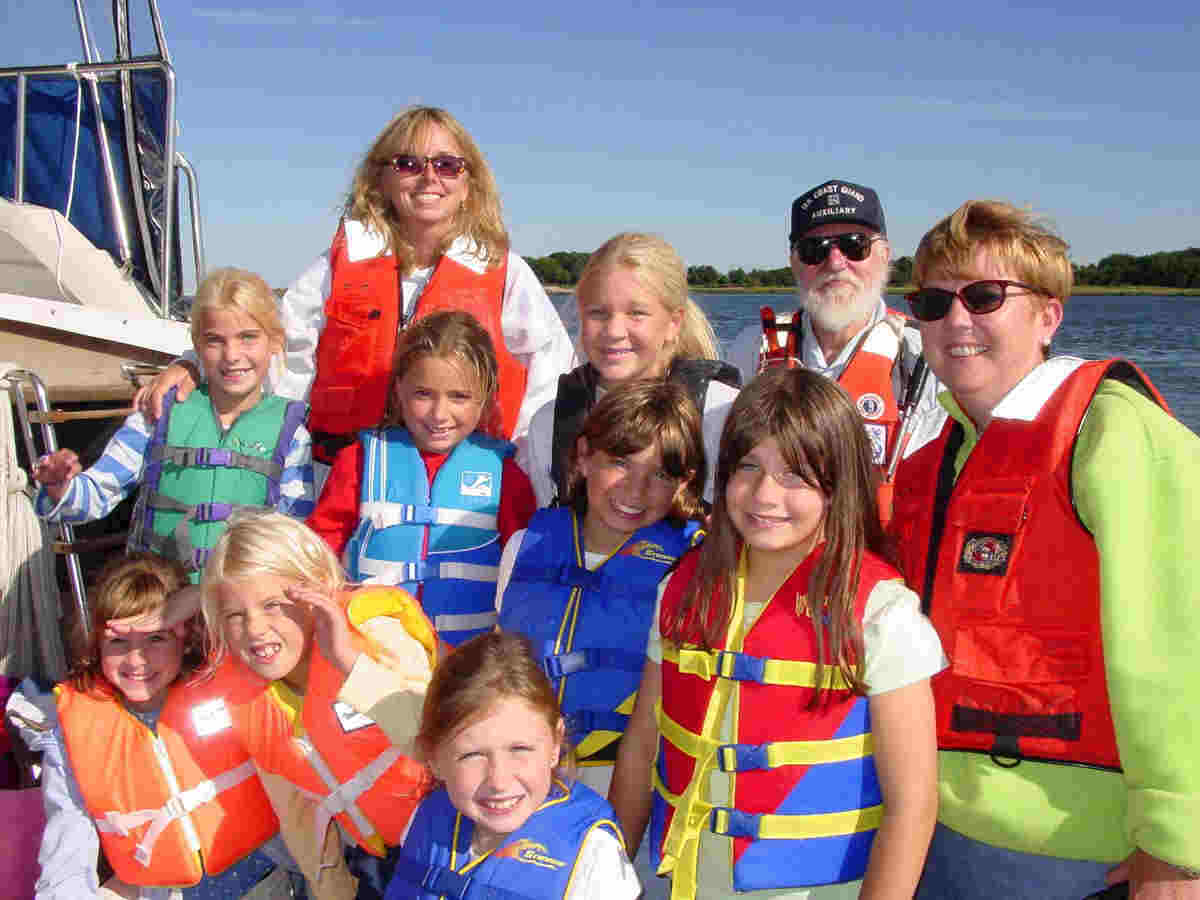 Life Jackets (PFD's*)
* Personal Floatation Device
Types of jackets
Choosing and Using the Correct PFD - click here
Floatation properties
Children
Consider carrying these items too
notice:6/22
1. The U.S. Coast Guard has become aware of a potential problem with
installation of CO2 cylinders that have bayonet tips in inflatable personal
flotation devices (PFDs or life jackets). If a cylinder is not properly
installed, the PFD will not inflate with CO2. The problem may affect several
thousand PFDs, but the Coast Guard is only aware of one incident to date.
The following link to the USCG Boating web site provides detailed
information: http://www.uscgboating.org/alerts/alertsview.aspx?id=50
[[Inflatable PFD Mysteries Exposed - http://auxbdept.org/pdf/InflatablePFDs.pdf ]]

Why Should I Wear My Life Jacket?

The U.S. Coast Guard estimates that life jackets could have saved the lives of over 80 percent of boating fatality victims.
As a boat operator, you're in command of the safety of your passengers. But accidents can, and do happen with terrifying speed on the water. There's rarely time to reach stowed life jackets.
The U.S. Coast Guard challenges you and your passengers to wear your life jacket all the time while underway.
New Life Jackets are attractive and easy to wear.
It's tempting to boat without wearing a life jacket – especially on nice days. But modern life jackets are available in a wide variety of shapes, colors, and sizes. Many are thin and flexible. Some are built right into fishing vests or hunter coats. Others are inflatable — as compact as a scarf or fanny pack until they hit water, when they automatically fill with air.

There's no excuse not to wear a life jacket on the water!
CAUTION: PFDs are NOT baby-sitters!
A parent should always be alert when the child is on or near the water. Parents, remember too, inflatable toys, surf rafts and other non-approved devices are not dependable and should NEVER be used in place of PFDs.
top
Things to know:
Certain life jackets are designed to keep your head above water and help you remain in a position which permits proper breathing.
To meet U.S. Coast Guard requirements, a boat must have a Coast Guard-approved Type I, II, III, or V life jacket .
Boats 16 feet and over must have at least one throwable (Type IV) device as well.
All states have regulations regarding life jacket use by children.
Adult-sized life jackets will not work for children. Special life jackets are available. To work correctly, a life jacket must be worn, fit snugly, and not allow the child's chin or ears to slip through.
Life jackets should be tested for wear and buoyancy at least once each year. Waterlogged, faded, or leaky jackets should be discarded.1
Life jackets must be properly stowed.
There are special purpose PFDs. some are made for COLD WATER. Hypothermia is a killer — wear the proper safety equipment.
Some situations that you want to be protected in:
Capsizing in rough water.
Sinking in unexpectedly heavy sea conditions.
Being thrown from the boat as a result of a collision.
Injuries from rocks or submerged objects.
Being tossed into freezing water.
Losing your balance - walking, fishing, daydreaming - boats do rock and roll, you know.

- All recreational boats must carry one wearable PFD (Type I, II, III or Type V PFD) for each person aboard.
- A Type V PFD provides performance of either a Type I, II, or III PFD (as marked on its label) and must be used according to the label requirements.
- Any boat 16ft and longer (except canoes and kayaks) must also carry one throwable PFD (Type IV PFD).

TYPES OF PERSONAL FLOTATION DEVICES (PFDs) - Descriptions
top
A TYPE I PFD, or OFFSHORE LIFE JACKET provides the most buoyancy. It is effective for all waters, especially open, rough, or remote waters where rescue may be delayed. It is designed to turn most unconscious wearers in the water to a face-up position. The TYPE I comes in two sizes: Adult size provides at least 22 pounds of buoyancy, the child size, 11 pounds, minimum.
A TYPE II PFD, NEAR-SHORE BUOYANT VEST is intended for calm, inland water or where there is a good chance of quick rescue. This type will turn some unconscious wearers to a face-up position. The turning action is not as pronounced nor as effective as a TYPE I. An adult size provides at least 15.5 pounds buoyancy, a medium child size provides 11 pounds. Infant and small child sizes each provide at least 7 pounds buoyancy.
A TYPE III PFD, or FLOTATION AID is good for calm, inland water, or where there is a good chance of quick rescue. It is designed so that wearers can put themselves in a face-up position in the water. The wearer may have to tilt their head back to avoid turning face down. TYPE III has the same minimum buoyancy as a TYPE II PFD. Float coats, fishing vests, and vests designed for various water sports are examples.
A TYPE IV PFD, or THROWABLE DEVICE is intended for calm, inland water with heavy boat traffic, where help is always present. It is designed to be thrown to a person in the water and grasped and held by the user until rescued. It is not designed to be worn. Type IV devices include buoyant cushions, ring buoys, and horseshoe buoys.
A TYPE V PFD, or SPECIAL USE DEVICE is intended for specific activities and may be carried instead of another PFD only if used according to the approval condition on the label. Some Type V devices provide hypothermia protection. Varieties include deck suits, work vests, board sailing vests, and Hybrid PFDs. A TYPE V HYBRID INFLATABLE PFD is the least bulky. It contains a small amount of inherent buoyancy and an inflatable chamber and must be worn when underway to be acceptable.

Recommended Items to equip a life Jacket With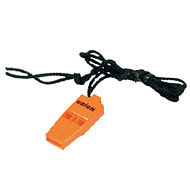 A USCG approved Safety Whistle (A whistle with A cork ball is no good when wet)


A USCG approved Strobe light (Must be waterproof)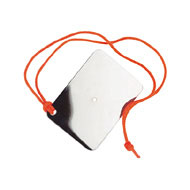 A Mirror used to single another boat or Aircraft, In case of a emergency you can use the reflective side of a compact disk.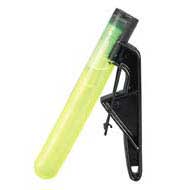 Cyalume ® Personal Marker Light (Can last 8-12hrs when activated)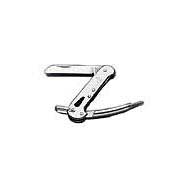 A Knife - has many purposes. One is ability to cut lines (rope) or clothes in emergencies.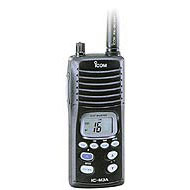 VHF Marine radio, as well as AM band - good to have in case of electrical power failure or radio failure or loss of vessel

There are three basic kinds of PFD flotation in the five types of PFDs with the following characteristics:
Inherently Buoyant (primarily Foam)
The most reliable
Adult, Youth, Child, and Infant sizes
For swimmers & non-swimmers
Wearable & throwable styles
Some designed for water sports
Minimum Buoyancy
Adult
I
II & III
V
22 lb.
15.5 lb.
15.5 to 22 lb.
Youth
II & III
V
11 lb.
11 to 15.5 lb.
Child and Infant
II
7 lb.

Throwable

:
Cushion
Ring Buoy
IV
20 lb.
16.5 & 32 lb.
--------------------------------------------------------------------------------------
Inflatable *
The most compact
Sizes only for adults *
Only recommended for swimmers
Wearable styles only
Some with the best in-water performance
Minimum Buoyancy
Adult
I & II
III
V
34 lb.
22.5 lb.
22.5 to 34 lb.
-------------------------------------------------------------------------------------

Hybrid (Foam & Inflation)

Minimum Buoyancy
Adult
II & III
V
10 lb
7.5 lb.
22 lb.
22 lb.
Youth
II & III
V
9 lb
7.5 lb.
15 lb.
15 lb.
Child
II
7 lb.
12 lb.

_________________________________________________________________________________________
* Inflatable PFDs
Inflatable PFDs require the user to pay careful attention to the condition of the device.
Inflatable PFDs must have a full cylinder and all status indicators on the inflator must be green, or the device is NOT serviceable, and does NOT satisfy the requirement to carry PFDs.
Coast Guard Approved Inflatable PFD's are authorized for use on recreational boats by person at least 16 years of age.

Child PFD Requirements
Some states require that children wear PFDs
applies to children of specific ages
applies to certain sizes of boats
applies to specific boating operations
Check with your state boating safety officials.
Child PFD approvals are based on the child's weight. Check the "User Weight" on the label, or the approval statement that will read something like "Approved for use on recreational boats and uninspected commercial vessels not carrying passengers for hire, by persons weighing __ lbs".
They can be marked "less than 30", "30 to 50", "less than 50", or "50 to 90".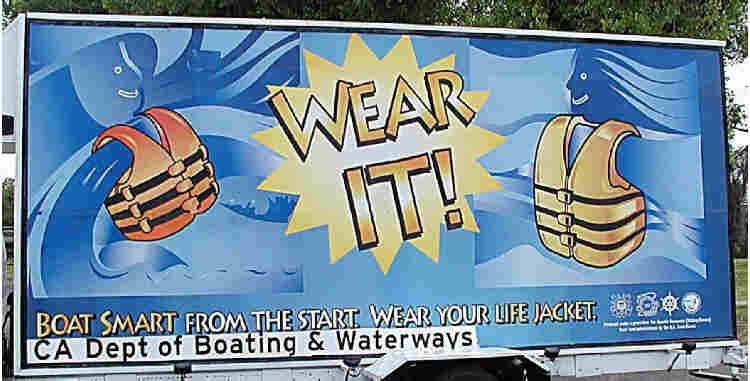 ** Disclaimer: Any recommendations are not considered to be exhaustive in nature. Please take a boating safety course to supplement the material found on the web pages.
1. See story of General Slocum - a boat disaster that happened in NYC in the early 20th century.
Parts of this page are derived from Jay Gellman's work and from www.Boatsafe.com. We wish to thank them.